ABOUT ONE SOURCE MANAGEMENT
Family-owned since 2001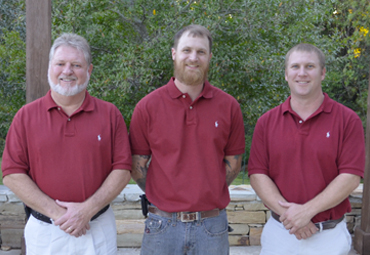 A family-owned business, One Source Management Services, Inc. was founded in 2001 by Randy and Sharon Hays. A longtime veteran of the janitorial and maintenance industry, Hays started his new venture with little more than a dollar store mop and broom. Hays built his business one customer at a time, gaining new clients as his One Source Management Services Inc.'s reputation for quality work and exceptional customer service grew.
Today, One Source provides opportunity for more than 45 employees and janitorial and maintenance service for dozens of clients throughout the Wiregrass area and beyond. On average, One Source cleans more than 300,000 square feet of office and industrial space each week.
One Source maintains the same one-customer-at-a-time, one job at a time commitment to excellence that helped Randy and Sharon build the business. Also, a second generation of the Hays family has become involved in the business as Randy's son, Josh Hays has joined One Source as its accounts manager. Josh has a bachelor's degree in business management from Troy University. Josh is married and has a young daughter.
Call today for a free quote! (334) 671-9455